A key appliance in the professional kitchen is the commercial oven. This guide is aimed at helping you identify which is the right oven for your event kitchen.
Let's start by breaking the types of cooking oven down:
The range oven is the most versatile and therefore most frequently used type of oven in the kitchen. They are supplied in either gas or electric fuel types, and feature an internal cavity for cooking, as well as gas burners or electric hobs on top, offering various cooking methods in a compact, cost effective unit. Jongor Hire's range ovens are all gastronorm compatible, allowing for the quick transfer of pans between kitchen appliances.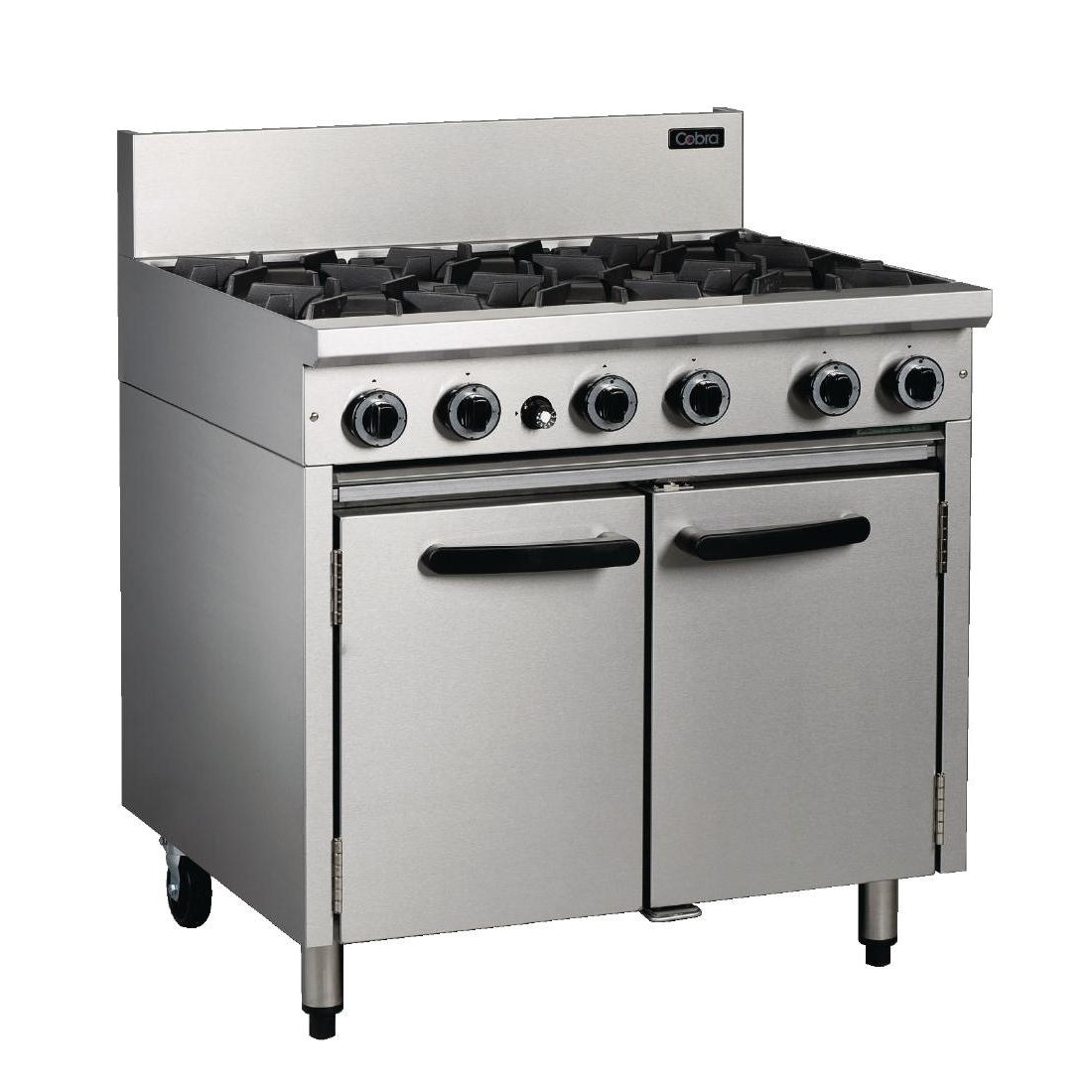 Electric or gas solid top ranges, sometimes referred to as bullseye or target tops, are designed to allow for the heating of large pots and pans at any point of the top surface area. The units still feature the capability of roasting or baking in the oven base. Built for both performance and power, these flexible units allow chefs to make the most of their kitchen space.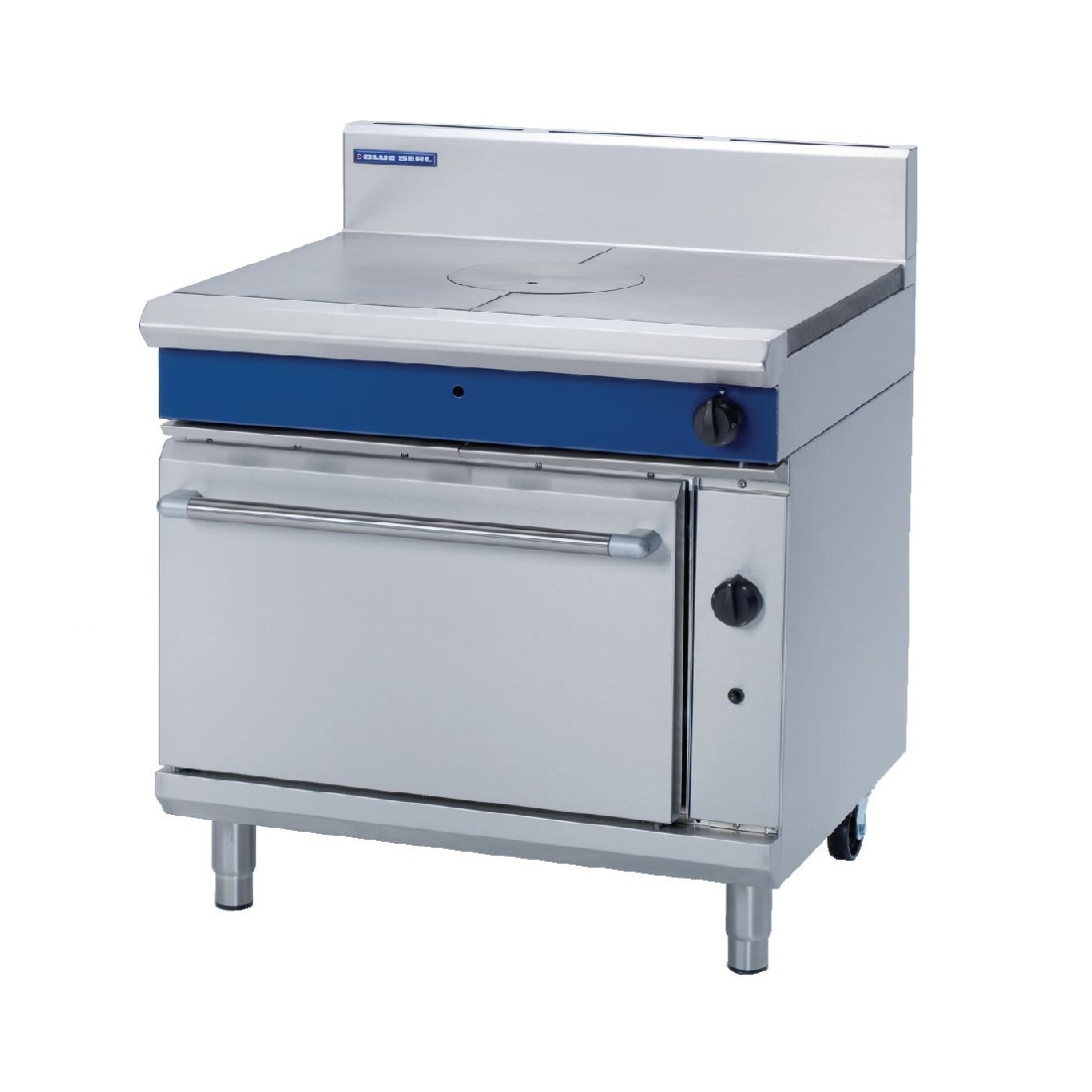 A compact cooking tool, using an internal fan to distribute heat evenly throughout the oven. Available to hire in either single or double stacked, these are cost effective options for compact kitchens. The 13 Amp, 3Kw power draw is lower than other appliances, such as ranges or combi ovens, meaning they take longer to reach temperature and their recovery time is longer.
Traditional baking trays are suitable for use in a convection oven, as the shallow sides allow for better air flow across the food. The turbo ovens are also gastro compatible, meaning food can be transferred directly from oven to other kitchen equipment, such as blast chillers, trollies or bain maries.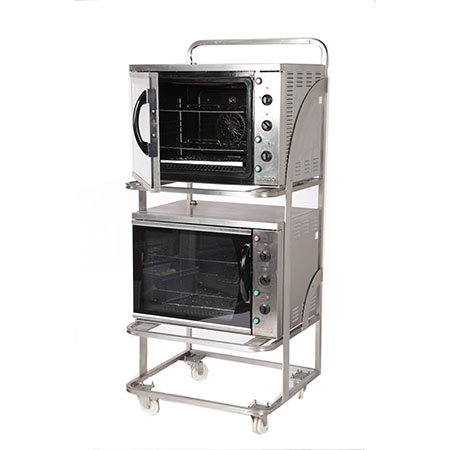 Most commonly referred to as combi ovens, these are the most powerful cooking appliances available in event kitchens. Combi ovens can cook using steam (if connected to the main water supply), convection or a combination of the both. Therefore, combi ovens can do the job of multiple appliances in one single oven, removing the need to transfer pans between appliances, and saving valuable kitchen space.
The flexible ovens are suitable for steaming, frying, baking, stewing, roast, braising and more, and offer precise temperature control.
Jongor Hire has a range of combination ovens available for hire, including gas or electric options. There is no performance difference between these two power types, but you do need to consider the cost of power generation from mobile generators, as this can be more expensive than gas.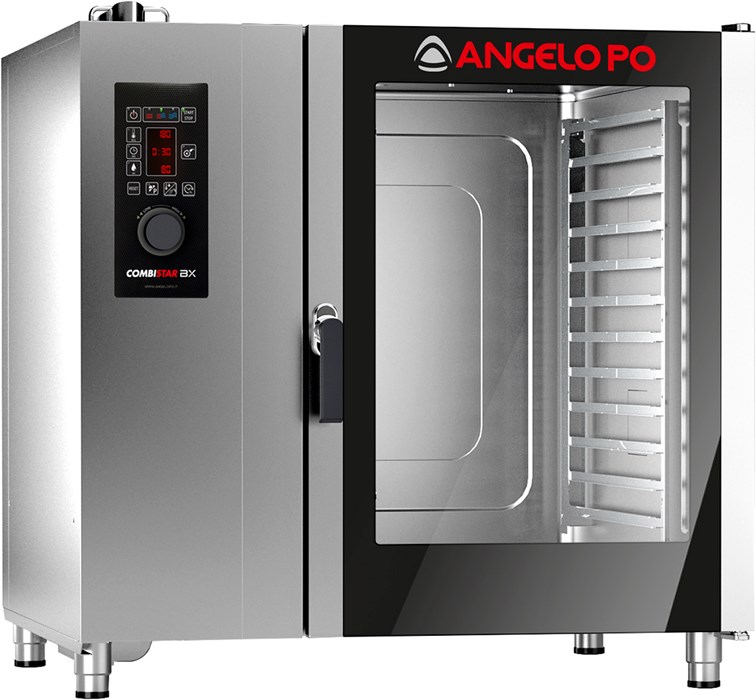 These units allow for slow and gentle cooking, ideal for tenderising joints of meat. Once cooked, meat can be kept warm using the hold function for long periods of time, without any detriment to the taste or texture.
Jongor Hire stocks Altoshaams, which are designed to be an economical way of cooking and holding meat instead of conventional oven roasting. These units are ideal for slow roasting joints of meat overnight.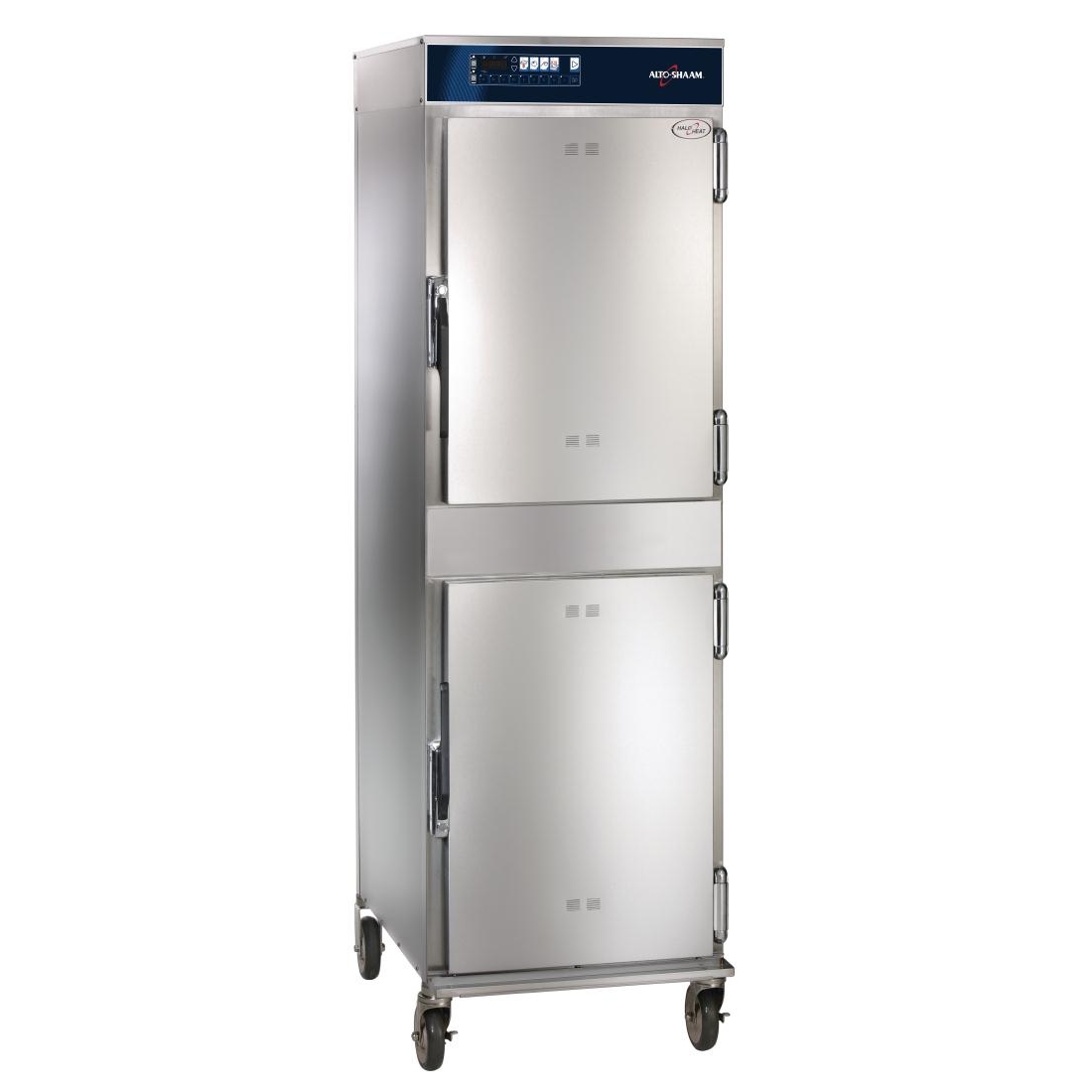 This oven combines the cooking power of both microwave and convection, making it the perfect time saving appliance. The high speed oven can quickly cook fast food such as paninis, wraps or tacos to order without compromising consistency or quality. By combining the two power technologies, cooking time is reduced – up to five times faster than conventional ovens.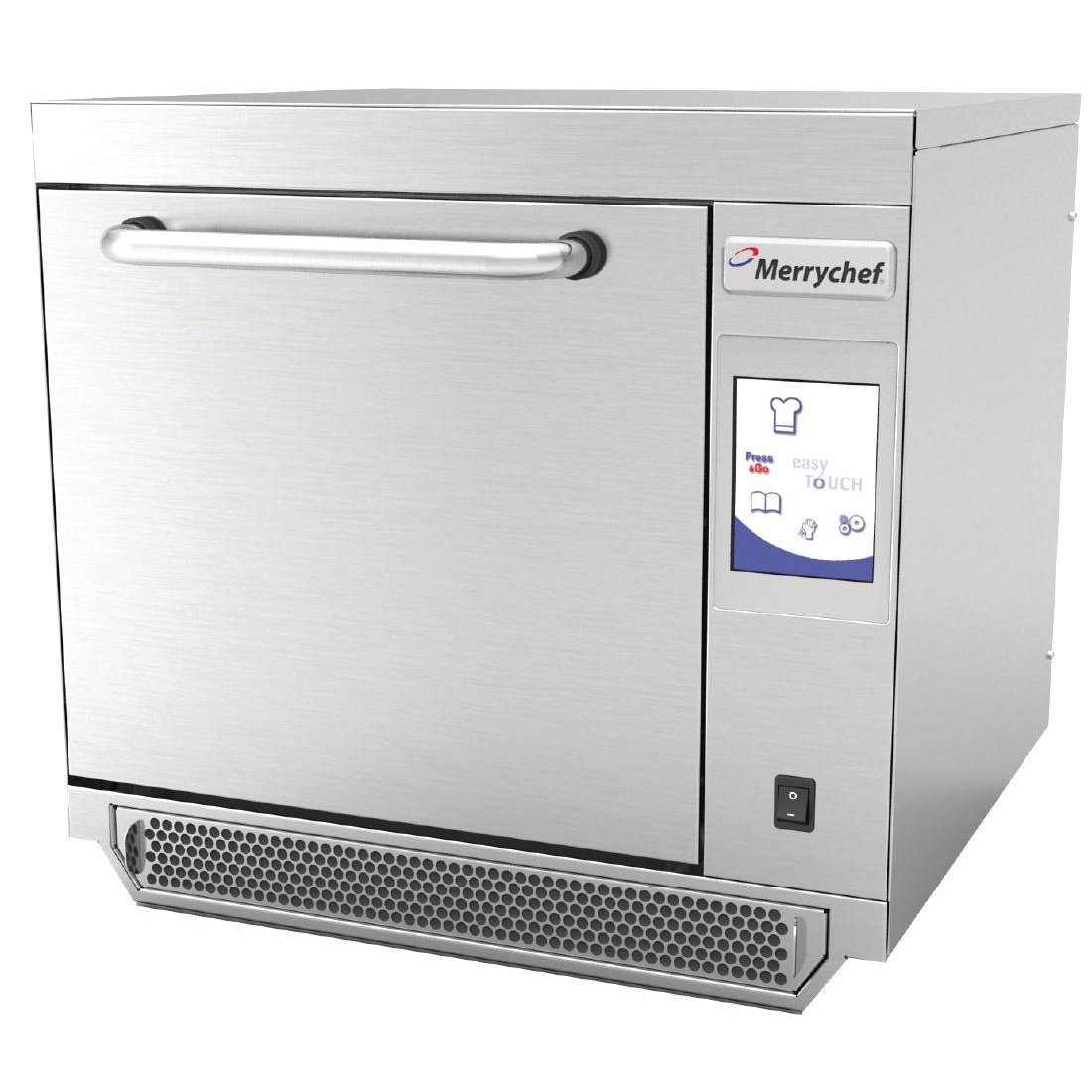 Useful Information
The below chart below shows which type of oven is suitable for different food types.
| | | | | | |
| --- | --- | --- | --- | --- | --- |
| | Range Oven | Convection Oven | Combi Oven | Deck/Pizza Oven | Cook & Hold Oven |
| Roast Joints of Meat | Y | Y | Y | | Y |
| Bake Breads | Y | Y | Y | Y | |
| Steam Fish | | | Y | | |
| Crisp Pizza Base | Y | Y | Y | Y | |
| Proofing Bread | | Y | Y | Y | |
| Bake Cake | Y | Y | Y | Y | |
| Cook Vegetables | Y | Y | Y | Y | Y |
| Jacket Potatoes | Y | Y | Y | Y | |
| Pastries | Y | Y | Y | Y | |
| Smoking | | Y | Y | | Y |
The below chart includes useful information relating to the ovens available for hire:
| | | | | | | |
| --- | --- | --- | --- | --- | --- | --- |
| Type | Fuel Type | Power Requirements | Power Output | Gastro Size | Temperature Range | Cost to Hire |
| Range Oven - Six Burner | Electric | 32 Amp 3 Phase | 21.6 kW | 5 x 2/1 GN | 100°C - 250°C | £225.50 |
| Range Oven - Six Burner | Gas | | 2.54 kg / hour | 4 x 1/1 GN or 5 x 2/1 GN | 120°C - 270°C | £153.75 |
| Range Oven - Six Burner Convection | Gas and Electric | 13 Amp Single Phase | 2.65 kg / hour | 4 x 1/1 GN or 5 x 2/1 GN | 120°C - 270°C | £256.25 |
| Range Oven - Four Burner | Gas | | 2.65 kg / hour | 3 x 1/1 Gastro | 50°C - 250°C | £153.75 |
| Solid Top Range | Gas and Electric | 13 Amp Single Phase | 1.5 kg / hour | 4 x 1/1 GN or 4 x 2/1 GN | 80°C - 300°C | £281.88 |
| Convection Ovens - Single Stacked | Electric | 13 Amp Single Phase | 3.1kW | 3 x 1/1 GN | 100°C - 250°C | £148.63 |
| Convection Ovens - Double Stacked | Electric | 2 x 13 amp Single Phase | 2 x 3.1kW | 4 x 1/1 GN | 100°C - 250°C | £297.25 |
| Combination Oven - 6 Grid | Electric | 32 Amp 3 Phase | 10.4kW | 6 x 1/1GN | 10°C - 270°C | £461.25 |
| Combination Oven - 10 Grid | Electric | 32 Amp 3 Phase | 18.3kW | 10 x 1/1GN | 10°C - 270°C | £738.00 |
| Combination Oven - 10 Grid | Gas and Electric | 13 Amp Single Phase | 1.55 kg / hour | 10 x 1/1GN | 10°C - 270°C | £738.00 |
| Combination Oven - 20 Grid | Electric | 63 Amp 3 Phase | 31.5kW | 10 x 2/1GN - 20 x 1/1GN | 10°C - 270°C | £820.00 |
| Combination Oven - 24 Grid | Electric | 63 Amp 3 Phase | 27.5kW | 12 x 2/1GN - 24 x 1/1GN | 10°C - 270°C | £912.25 |
| Combination Oven - 24 Grid | Gas and Electric | 13 Amp Single Phase | 2.49 kg / hour | 12 x 2/1GN - 24 x 1/1GN | 10°C - 270°C | £922.50 |
| Combination Oven - 24 Grid with Probe | Gas and Electric | 13 Amp Single Phase | 2.49 kg / hour | 12 x 2/1GN - 24 x 1/1GN | 10°C - 270°C | £953.25 |
| Cook and Hold Oven | Electric | 32 Amp Single Phase | 6.6kW | 8 x 1/1 GN | 93°C - 162°C | £492.00 |
| Accelerated Cook Ovens | Electric | 32 Amp Single Phase | 4.3kW | 1 x 1/4 GN | 0°C - 275°C | £558.00 |